There are several visual themes in Good Todo, allowing you to customize the look of the interface. (For the moment, this is for the Web app only, not for the iPhone app.)
The Themes page - also available via Preferences - shows these thumbnail images: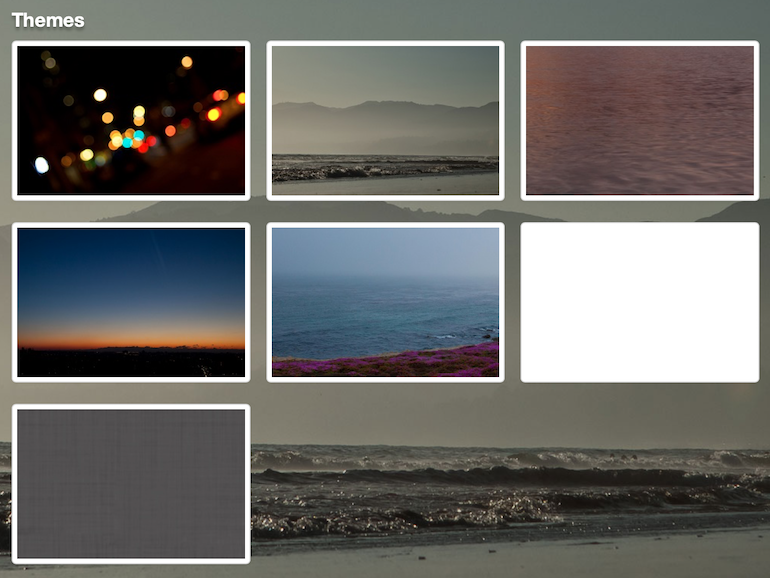 Click any image and you'll see the Good Todo background change to that theme. From there you can click the Good Todo logo to return back to today's list.